First Pics From JURASSIC WORLD Contain No Dinos, One Movie Star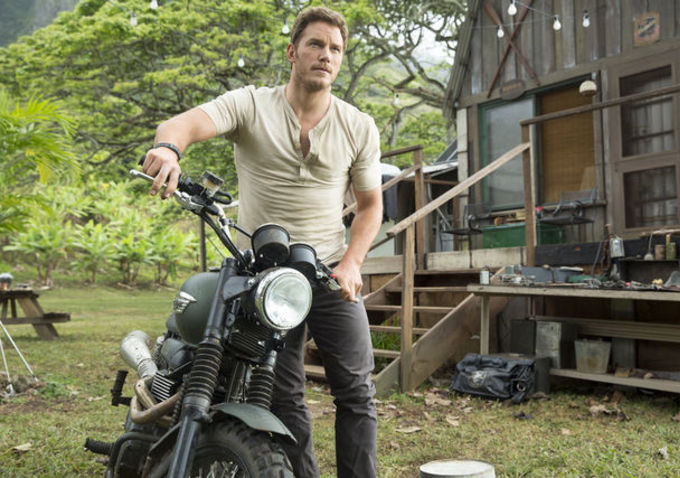 Man, look at Chris Pratt. If seeing him in the Guardians of the Galaxy trailer wasn't enough to convince you that he's a movie star, that single pose from Jurassic World certainly makes it so.
Dear Disney, if you need a young Han Solo or Indiana Jones, he's your man.
ANYWAY, nothing much to see honestly. No dinos, but watching Pratt transform from a sitcom actor to a full-fledged movie star is exciting. So at least we got that going for us. Enjoy!
Source: The Playlist